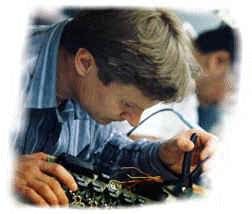 Printer Repair Service
Think! Printer Supplies provides repair service on printers from all major manufacturers. Please contact us and we'll be glad to dispatch one of our technicians to your location.
If you prefer to bring the printer to us, please call for instructions for proper transportation of your equipment.
Our printer repair technicians are usually dispatched within 24 hours of your request. The 1st hour of a diagnostic service call is $90 with a 1 hour minimum.
Feel free to contact us by phone/email or simply fill out the form below to receive a prompt response from THINK! PRINTER SUPPLIES on your printer repair needs.